Plain Tiger Sustainability Accelerator
Middle East 2022
Plain Tiger and its iconic partners will bring together fashion industry sustainability heavyweights and 20 Middle Eastern designers, to nurture a more sustainable approach to design and production in the region, unlocking global growth for these fashion brands.
The course aims to upskill participants in developing a practical understanding of, and ability to adopt, sustainable practices to Fashion Design & Production.
• Develop knowledge of the latest sustainable and ethical design and production best practices.
• Demonstrate understanding through critical evaluation of unsustainable practices, industry wide and within their business, their role
and the opportunity to create a more sustainable fashion business and industry.
•
Apply underlying concepts and principles to their new sustainable and ethical products.
1. The Responsibility Of The Designer
Understanding suppliers and the value chain is important when making design decisions. In this course we will address these challenges in terms of how to make better sustainable choices. We will also address communication in the context of PR and marketing.
2. The Role Of Design
Designers should be looking for solutions, not exacerbating problems, but the scale and speed of the industry are preventing intelligent design from having a significant role in creating efficiency.
In this course we will discuss good design, garments that stand the test of time of not just the physical but also psychological. We will discuss the anti-disposable mindset. Design that is grounded in style over trend.
3. The Truth About The Industry's Waste
Reducing waste in the workplace: adopting a zero-waste working practice. This module will touch on zero waste pattern making and how to use all offcuts found on the factory floor and use of dead stock materials. This course will also touch on circularity and sourcing materials.
4. Why Do Fabrics Matter
A slow fashion approach invites us to take time to consider, recognise and commit to those aspects of materials that you can truly value. Creating a selection criteria that isn't just driven by aesthetics and price but that recognises the importance of sensory quality, human story, longevity during use and environmental impacts at end life is a good way to develop and reposition your approach to making more sustainable material selections.
5. Circularity In Design
Closing the loop in sourcing and manufacturing. This topic will cover the regenerative and restorative process of design.
6. Understanding Your Financial Position
Can you import better fabrics? This course is more focussed on finances in terms of design and business acumen around financial status. It is about empowering creatives to be financially included. A basic sense of having an overview of running a sustainable business.
7. Working With Local Communities Sustainably
Ethics and Exit. This topic will touch on effectively working with local and marginalised communities as well as the importance of a clear exit strategy with the community.
• Initial diagnostic approach, to ensure the four-months of programme support is tailored to the needs of each business.
• Includes positive practices and tools for wellbeing, as well as guidance on improving the sustainability of your business.
• Content delivered through a mix of one-to-ones and specialist training (digital and in-person Q & A (mentorship subject to social distancing guidelines and covid protocols).
The Plain Tiger Sustainability Accelerator is for businesses:
• At the stage of developing new product areas, expanding into additional markets, or growing their team.
• From the luxury sector, designer labels, fashion-tech, and those developing innovative new products or services that have ambitions to shift to a more sustainable approach.
• Trading in at least one market and employing 1-10 people and being based within or having an operational address (such a co-working space or studio).
Register and submit your application online here.
$335 per month for 4 months.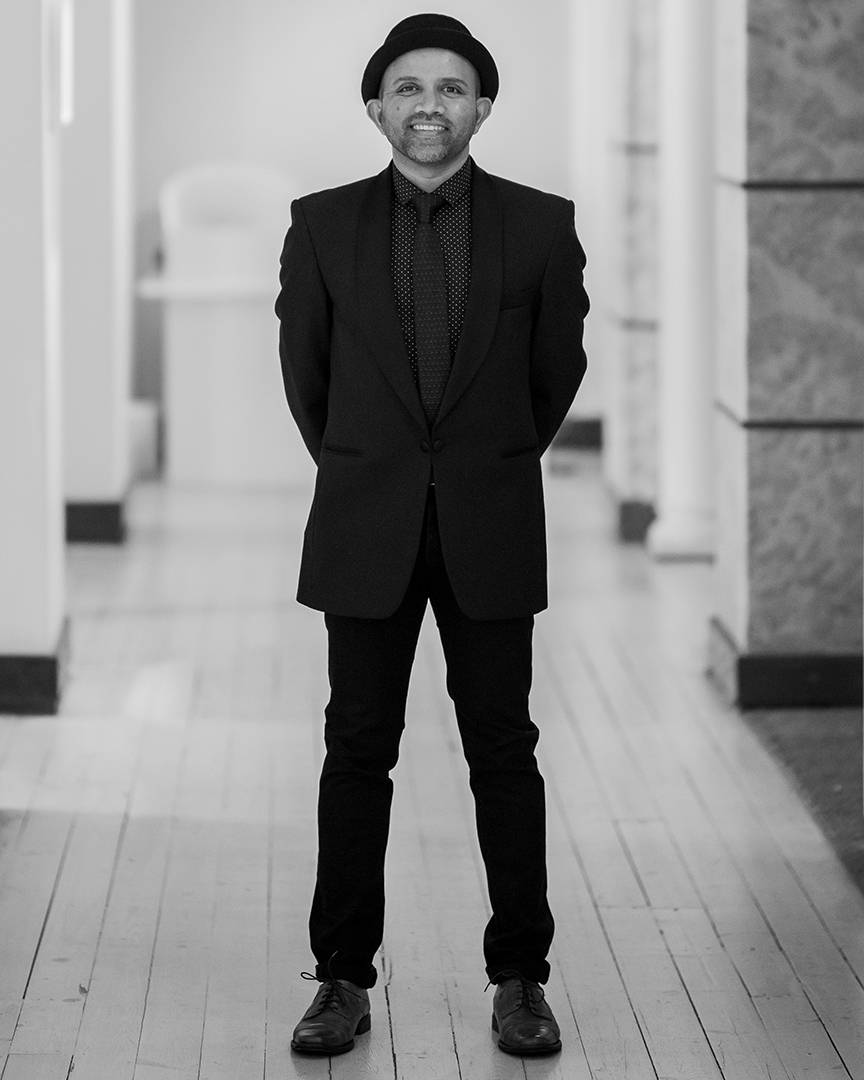 Cyril is the Chief Sustainability Executive at Plain Tiger and the Country Coordinator of Fashion Revolution South Africa, an international fashion activism NGO addressing the clothing and textile crisis. He works as a fashion consultant for sustainable clothing brands. A fashion designer by qualification, Cyril has spent the last twenty years working at almost every point of the fashion value chain. He has built a reputation for his ethical stance on fashion and recently represented South Africa at the United Nations panel discussion on sustainable fashion.

Cyril will be joined by a team of experts handpicked to deliver tangible value to your journey to become more sustainable. We will draw on our relationships with Fashion Revolution, the United Nations and the wider industry to give you access to knowledgeable and influential leaders in the field of sustainable fashion.
Plain Tiger is on a mission to positively impact the planet and its inhabitants by driving sustainable production and consumption globally. We curate sustainable and ethical luxury fashion, beauty and home decor brands from across the world. Founded in 2019, we work with 200+ vendors.
Stay up to date with the Plain Tiger Sustainability Accelerator
Interested in what's happening with the PTSA? Sign up to the PTSA mailing list and we'll send you relevant news as it happens.
Terms and Conditions
Our ideal candidate is fully committed to the process and will attend and complete all of the programmes. Please don't apply unless you are available and committed to the process; we wouldn't want a spot on the accelerator going to waste.
We will be selecting the 20 successful brands based on a range of criteria in terms of their requirements and commitment to making positive changes in their supply chain. We will also be looking to select a group of brands that we feel can learn and benefit from being in a community together. With limited spaces available, please know that if you aren't selected for this cohort, we will give feedback wherever possible, and we encourage you to apply again for the next cohort. All selection is our final decision.