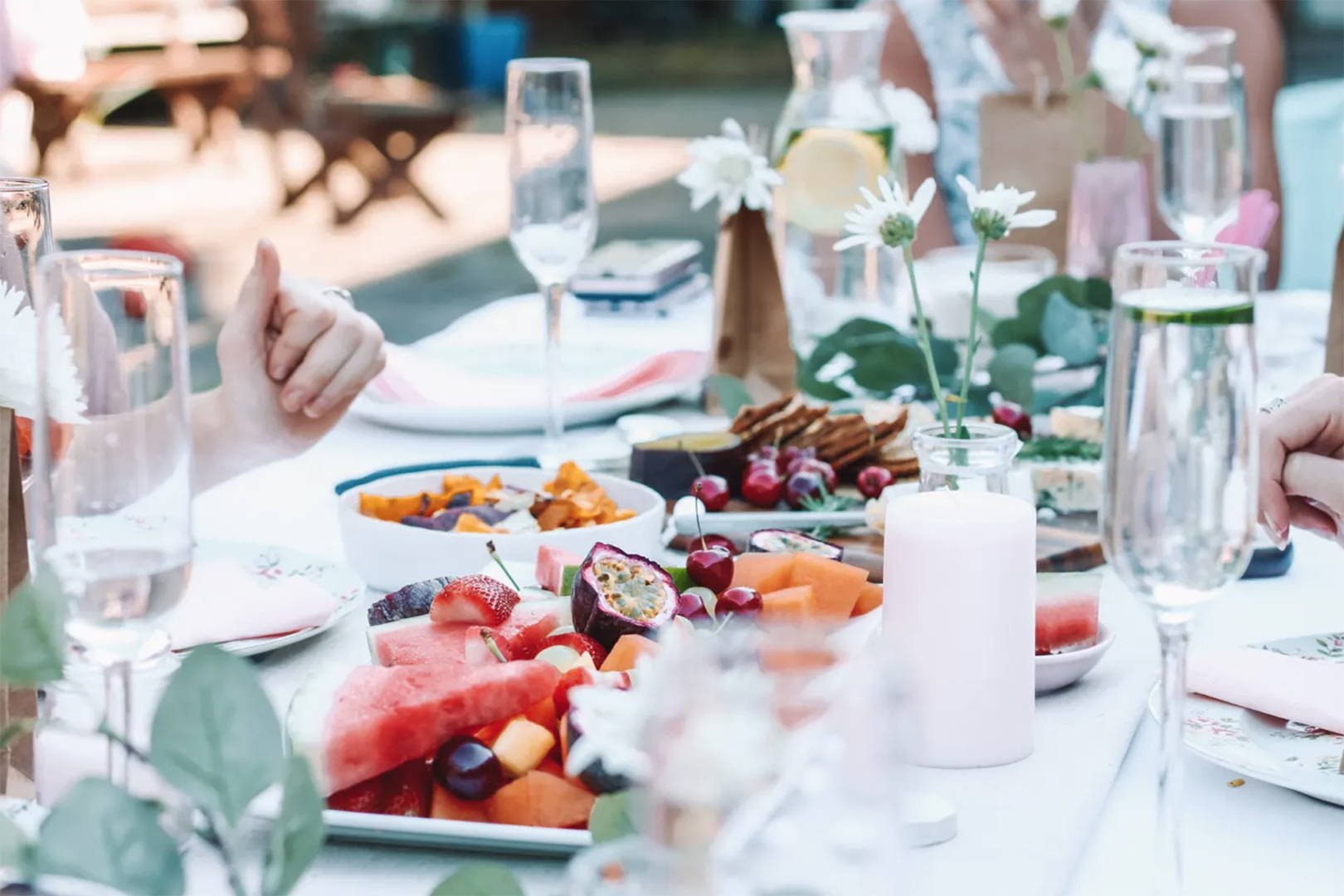 What's Cooking This Summer
Summers are sprinkled with light, nourishing foods. Raw fruit and vegetables, salads, quinoa, brown rice, and leafy greens decorate plates under glorious blues skies and a beautiful, beating sun.
Summer is the time for sizzling barbecues and picnics galore. It's also the perfect opportunity to make the most of fantastic seasonal produce – ripe tomatoes, peppers, courgettes, new potatoes, peas, berries and more.
Jason Walsh
, an Irish Dubai-based Chef at The Duchess restaurant, gives us a brief window into how to celebrate the sunshine with friends and family and enjoy some al fresco dining.
"My family is my inspiration. My grandmother was a chef, and she cooked a lot of game and seasonal ingredients, which led to my father being interested in food also. A lot of foraging and homemade soups when I was growing up lit a spark for me, I think. I associated food and preparation of food with happiness and family," shares Jason.
He says the most popular dishes this summer involve seafood. "We are selling out of lobster every day at the restaurant - it's the go-to summer shellfish. We get a daily delivery from the waterfront market, so it's fresh and tasty. Pair this with summer fruits like mango or watermelon, and it's simply irresistible."
And what are his suggestions to keep ingredients fresh in the summer? "Buy what you need daily from local markets and most importantly buy local foods. They are cheaper, and it's better for the environment. Experiment with fruits and vegetables you don't know."
A go-to ingredient for any dish would be lemon. "I use it everywhere - for zest and juice in all my recipes," says Jason. Whether the sun's shining or the rain is pouring, there's always something to celebrate when you've got a few summer dishes up your sleeve.
His favourite dish to make and why? "Anything that involves fish. I love the whole process - the market, cleaning and preparing the fish and finally the cooking. Fresh Pan Fried Fish with a wedge of lemon is bliss."
The Duchess is located in Mercato Mall in Dubai, after five successful years in La Mer.
Half Iranian half Sudanese Award-winning cookbook author, food blogger and founder
Zahra Abdulla
is loved in the region for her recipes. Here, she shares her summer favourites…
"When the weather starts heating up, I love to prepare delicious salads with seasonal ingredients. A watermelon and feta cheese salad is a refreshing summer salad that is perfect for any occasion. This salad is reminiscent of my summers in Iran; it has a wonderful balance of the sweetness from the watermelon and the tanginess from the feta cheese. I also add some red onions and fresh mint to further develop the flavours in every bite," shares Zahra.
Another one of Zahra's favourites is a delicious yoghurt-marinated chicken salad with roasted bell peppers, baby spinach and a drizzle of fig vinaigrette is a vibrant and versatile summer salad perfect for any occasion. "It has a beautiful balance of sweet, nutty and savoury flavours that is divine. I usually prepare this recipe as a salad, but I always like to layer all the components into a wrap, perfect for a picnic, and I reserve the dressing on the side and add it just before serving."
To add even more layers to your inspiration mix while cooking this summer, here's our roundup of kitchenware must-haves…